06/08/2010 - No Regrets 19:00 !!

1. Match:
"Home sweet Cage"! Don't step in it! Janitor VS Kiler Icon
I'd like killer icon to disturb me while setting up the cage prior the show and we'll fight in it befor the show without entrance, so killer icon write a nice segment and put the beginning of a fight in it!
2. Match:
Welcome with your Last Blood! Mickey James VS Vinnicius Magalhaes
I want you guys to write me copied matches, where you challenge eachother in TWG with special matches (last blood or better, and a winner!) Rp's Welcome!
3. Match:
New Tags challenge I: TobiMan & Killer Champ VS Kakashi The Anbu & Mickie James
hope you like the Tags? Write each other to get to know eachother and maybe learn from eachother! Then write how you meet or found a name or something..!
4. Match:
New Tags challenge II: Big Daddy Cool Deisle and "The Monster" Ravenous VS Cenation and Uranus
BDCD and Monster stay Tag and fight in next PPV against Sidewinder & Wisemen to get checked if they are possesed by the evil.. AND Cenation gets beat down by Uranus after the fight cause he will be blamed for the loss, then Goldberg enters, helps Cenation and form a new Tag! which is going to fight Borden & Dynamite for Tag Championship in next PPV and in the next fight straight away, in the same show!!!
5. Match:
BILL "THE MAN" GOLDBERG & CENATION VS STEVE "STING" BORDEN & GERMAN DYNAMITE
Not the Title Match yet, but a beat down for the champions Borden and Dynamite! I give you plenty of room to roleplay in.. see what you guys can do... you'll get a Championship fight in the next PPV for that!
6. Match:
Fresh Blood for the Roster! THE IMOGULATOR VS JAKE WADDINGTON in
Double Pin fall
!
send me (Janitor) some matches, where you challenge eachother in the game and we edit it to a new special match where the winner needs two pinfalls in a row! And write rp's!
7. Match:
Title match: XFWA Undisputed Champ : The Wisemen VS The Latino Heat- Eddie Guerrero!
I want to change the title holders in the next show, so we can have at least one title fight a show! So this will be a title which is very expensive for us, so it's only be fought for twice a season.. This will be a very close and good fight where one of the former title holders is loosing his title! Eddie make a rp after loosing and you get a last blood match (same price as title match for us to buy) against bruiser brody in the PPV!
Alright Guys, now you need to know that the PPV will be on 08/08/10 18:00 (match card follows tomorrow..)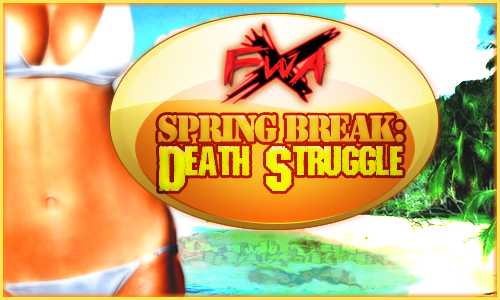 Anything else?